DOCUMENTA 13 BOOKSHOP
- 14/06/2012 -
RADICAL MATTERS - EDITIONS / LABEL

Presents: MASSIMO BARTOLINI "UR-GERAUSCH"
ARTIST'S MULTIPLE

Edition curators: Sandro Gronchi, Pietro Riparbelli

Available at: DOCUMENTA 13 BOOKSHOP | Buchhandlung Walther Konig GmbH & Co Kg.

Buchhandlung Walther Konig GmbH & Co Kg
auf der documenta 13
Container Friedrichsplatz
4117 Kassel
tel. 0561 9372 8695
fax 0561 9372 8696


DOCUMENTA (13) opens to the public in Kassel on June 9, 2012. For 100 days, over 150 artists from 55 countries and other participants from around the world will gather and present artworks, including sculpture, performance, installation, research, archiving and curatorial projects, painting, photography, film and video, text and audio works as well as other objects and experiments in the fields of art, politics, literature, philosophy, and science.

For more information, please visit:
http://d13.documenta.de/
http://www.buchhandlung-walther-koenig.de/
http://www.radicalmatters.com/

Massimo Bartolini was born 1962 in Cecina, Italy, where he still lives. His work embraces various materials and media, from sculpture and performance to photography. He participated in numerous exhibitions including Manifesta 4 (2002), the
Biennale of Sao Paulo (2004), the Biennale di Venezia (1999, 2009), the XV. Quadriennale di Roma (2008), and the 6th Shanghai Biennale (2006) as well as solo exhibition at the Center of Contemporary Art, Torun (2011), the Museu Serralves (2007), Oporto, the Ikon Gallery, Birmingham (2007), and at P.S.1, New York (2001).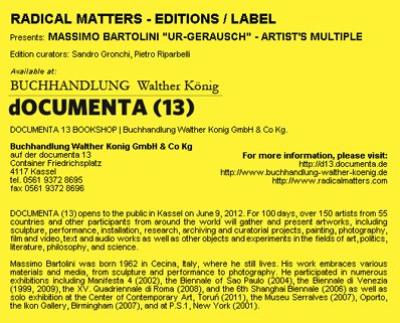 ---
Unbearable Winsdom
- 02/05/2012 -
My recording Unbearable Winsdom, has been released on Gruenrekorder's compilation Somewhere on the Edge, which marks the 100th release of the label.
Consisting of 47 tracks with a total duration of over 531 minutes, Somewhere on the Edge is a collection of pieces on political, cultural, ecological or scientific themes and it's free download.

This soundscape has been realized only with field recordings from Buddhist sacred places in Italy and Nepal. This work would like to underline the unbearable troubles, which a great culture is going through after the Chinese invasion.
Field recordings: Pietro Riparbelli & Raffaele Vanni in 2011

Photo: Raffaele Vanni & Losan & Losan Piatti


http://www.gruenrekorder.de/?page_id=7228
http://www.gruenrekorder.de/?page_id=7284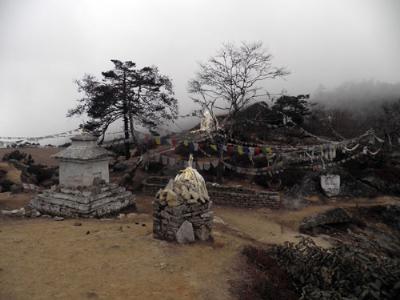 ---
Three days of silence - out now on Gruenrekorder
- 15/04/2012 -
Three days of silence - The mountain of the Stigmata | Pietro Riparbelli
Gruen 102 | Audio CD MP3 & FLAC
6 Tracks (47′13″)
CD (500 copies)

"Three days of silence" is conceived as complete phenomenological experience of listening. I have been three days within the Sanctuary of La Verna on the top of a mountain called "the mountain of the Stigmata" in Tuscany. I've lived together with the monks recording and attending the ceremonies and the sounds of the place trying to penetrate in a dimension of pure contemplation.

You can find Extra contents:
Three days collection of field recordings each one accompanied by a photo of the relative place at:
http://www.gruenrekorder.de/?page_id=7023


Soundscape Series by Gruenrekorder
Germany / 2012 / Gruen 102 / LC 09488 / EAN: 4050486063934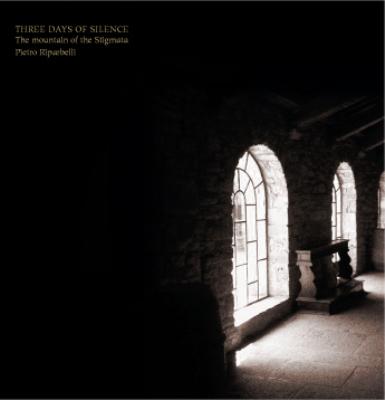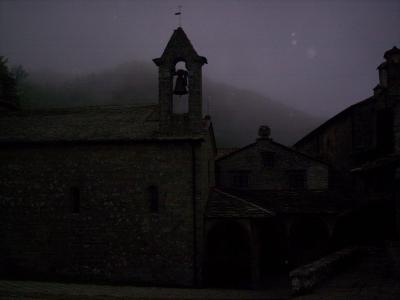 audio: first day.mp3
audio: duration.mp3
audio: third day.mp3
---
Cathedrals
- 09/04/2012 -
New recordings within "CATHEDRALS" project:
Abbazia di Sant'Antimo_Siena
by Giulio Aldinucci
http://pietroriparbelli.bandcamp.com/album/abbazia-di-santantimo-siena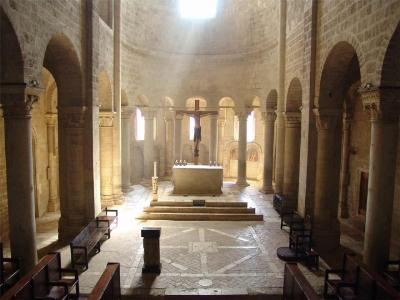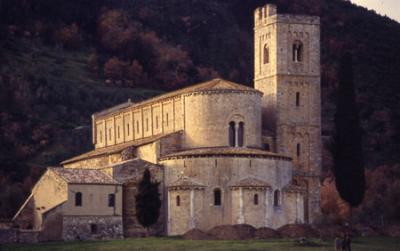 ---
"Un'opera per il Castello 2011"
- 04/01/2012 -
"Un'opera per il Castello 2011"

Si è conclusa la fase di valutazione dei 112 progetti dei giovani artisti ammessi alla prima edizione del Concorso "un'Opera per il Castello".

Alessio Ballerini e Pietro Riparbelli sono tra i 10 finalisti con il progetto "Castle Sound".

http://www.polonapoli-projects.beniculturali.it/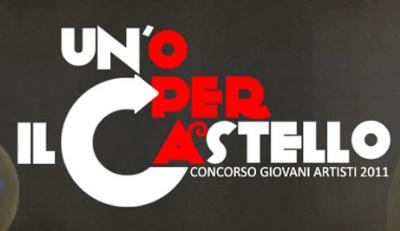 ---
Pietro Riparbelli - He tries to vome to us
- 20/12/2011 -
Mercoledì 28 Dicembre 2011 ore 22.00
Live Performance@
SONIC SUBSIDENCE C/O FERRO3, corso nazionale 131, Scafati (SA)

Giovedì 29 Dicembre 2011 ore 22.00
Live performance@
CULTIVAR C/O Mulino Pacifico, Benevento
http://www.culti-var.org
a cura di Leandro Pisano

He tries to come to us
is an audio visual performance and at the same time a demonstration of an investigation realized within the former mental hospital of S G in volterra. This investigation wants to focus the attention on the work left us by the patient N O …who, by scratching the wall of the yard of the building, wrote and drew a very complex story, apparently without any sense but certainly a great message.

This opera finished only with the end of the wall.

This work is composed of a video realized with radio videocamera and of a sound composition achieved with sound sources and short wave radio signals recorded inside the building.

Video realizzato in collaborazione con Influx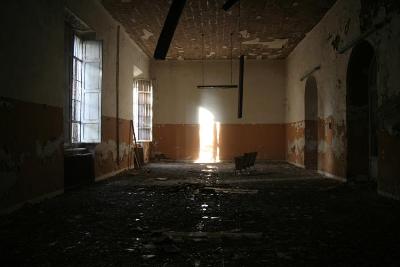 ---
News about
- 15/12/2011 -
New recordings within "CATHEDRALS" project:
St. Vitus Cathedral - PRAGUE during the Ecumenical prayer (for the victims of totalitarian regimes) + excerpts from the Mozart Requiem
by David Šmitmajer
http://pietroriparbelli.bandcamp.com/album/st-vitus-cathedral-prague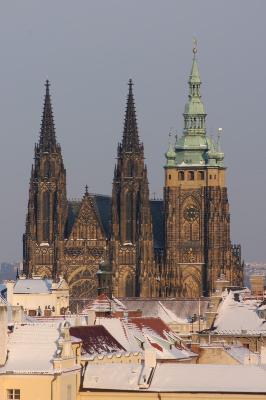 ---
News about
- 21/11/2011 -
New recordings within "CATHEDRALS" project:
"Orthodox Mass in the Crypt of the St. Nicholas Basilica - Bari"
by Massimo Carozzi
http://pietroriparbelli.bandcamp.com/album/orthodox-mass-in-the-crypt-of-the-st-nicholas-basilica-bari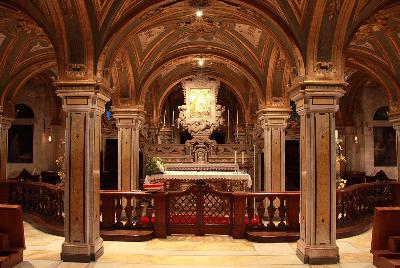 ---
Looking for Artists...
- 09/11/2011 -
I'm looking for artists who wants to collaborate to my project "Cathedrals"
This project has been conceived as a sound archive of sound sources recorded within ancient cathedrals. I also accept recordings from other field recorders who want to collaborate in exploring this kind of sound world.

http://pietroriparbelli.bandcamp.com/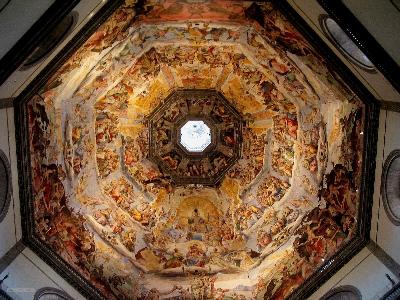 ---
Pietro Riparbelli on KUNSTRADIO
- 03/11/2011 -
Pietro Riparbelli "Unseen Forces" on Kunstradio: Sonntag, 6. November 2011, 23:03 - 23:59, Ö1 "A short guide to becoming-bat"
curated by Stefano Perna - Teil 2: "Unseen forces" von Pietro Riparbelli


you can listen to the broadcat here:
http://www.kunstradio.at/2011B/06_11_11.html
http://www.kunstradio.at/PROJECTS/CURATED_BY/BAT/index.html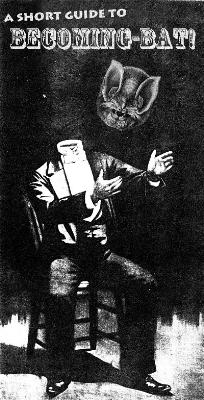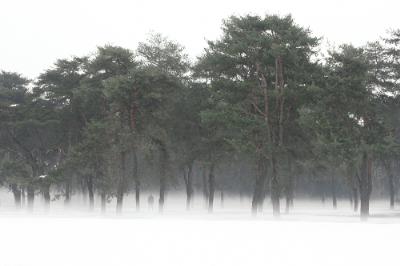 ---
AEDO_new curatorial project.
- 12/07/2011 -
AEDO is an independent platform arise from the collaboration between inlandempire and Metasound.

Established in 2011 in Milan, AEDO is constitued for the experimentation of conceptual/projectual methodologies for the production, communication and development of contemporary sound art events.

As a multimedia platform, AEDO provide to create the concept, contact the performers/visual artist, communicate the event and post-product the performance.

AEDO: Francesco Bertocco Marco Dolera Pietro Riparbelli

http://aedo-platform.tumblr.com/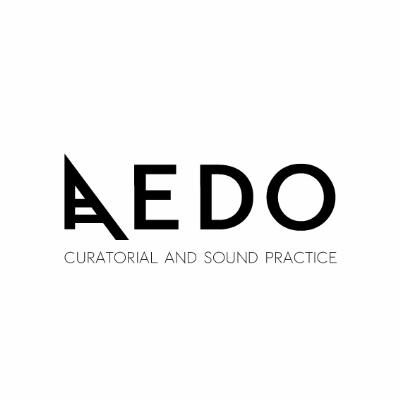 ---
SILENZIO: ZERO ASSOLUTO –273,15 °C | – 459,67 °F
- 05/07/2011 -
SILENZIO_ZERO ASSOLUTO live performing event #1 from AEDO ∆ on Vimeo.
---
Yannick Franck & Pietro Riparbelli – Whinny Muir
- 17/06/2011 -
This work was created using short wave radio signals, feedback, voice, various effects and filters as well as different work of the Italian Baroque composer Alessandro Scarlatti as central sound source. Scarlatti (1660-1725) is especially famous for his operas and chamber cantatas and is considered the founder of the "Italian overture" form.

The title of this album refers to the Lyke-Wake Dirge, a 14th-century English funeral chant from north Yorkshire (which chorus is usng by Yannick Franck on the last part). It is a warning about the lack of empathy and generosity and their repercussions within the travel of the soul on its way to heaven.

Artwork By – Andrea Marutti / Afe Creative Laboratories

Mastered By – Giuseppe Verticchio

Pictures By – Yannick Franck
www.silentes.net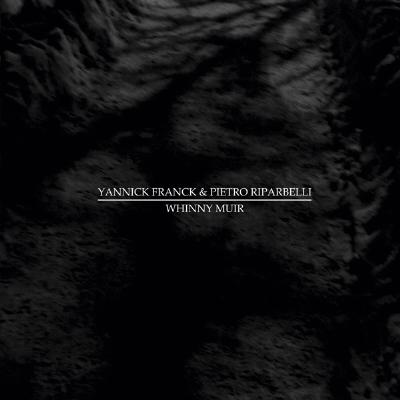 ---
SILENZIO ZERO ASSOLUTO on ZERO MAGAZINE
- 09/06/2011 -
SILENZIO: ZERO ASSOLUTO –273,15 °C | – 459,67 °F
8 June 2011 ART, MUSIC

June 16 - h. 21.30
h. 23.00 - Dj set curated by Costantino della Gherardesca
Spazio Concept - Via Forcella 7/13? - Milan
Performance event organized by:
RM-ED/L | META-SOUND
Curated directed by Pietro Riparbelli
In collaboration with Inlandempire Project
An ensemble composed by four artists; each artist develops a sound composition focusing on the concept of Silence (the absolute zero from John Cage theories).
The sound sources will be performed live by the artists in real time and directed by Pietro Riparbelli in order to create a sound event that will be directly linked with a visual background loop courtesy of the artist Massimo Bartolini.

LIVE STREAMING WEBCAST
http://www.radicalmatters.com/metasound

SOUND ARTISTS:
Lorenzo Senni
Nicola Ratti
Massimiliano Viel

BACKGROUND VISUAL LOOP:
Massimo Bartolini

CURATOR AND SOUND DIRECTION:
Pietro Riparbelli

DJ SET A CURATED BY:
Costantino della Gherardesca



---
Pietro Riparebelli on DISSONANZE.it
- 08/06/2011 -
Abbiamo avuto il piacere di conoscere Pietro Riparbelli a Three Days of Struggle, il festival di Nico Vascellari. Pietro è l'unico artista italiano ad essere pubblicato su Touch Records, l'etichetta di Fennesz, Ryoji Ikeda e Mika Vainio. In occasione dell'evento che Pietro farà il 16 giugno a Milano (Spazio Concept), gli abbiamo chiesto di presentare il suo lavoro....
http://www.dissonanze.it/pietro-riparbelli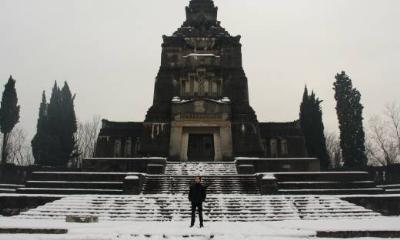 ---
Pietro Riparbelli:
- 01/05/2011 -
CATHEDRALS - LE CATTEDRALI TRA VISIBILE ED INVISIBILE

Lecture about the project "Cathedrals"+ Live-Set based on "4Churches" produced by Touch Music

A sound mapping of sacred places

In collaboration with A.I.P.S. (ARCHIVIO ITALIANO PAESAGGI SONORI)

venerdì 13 maggio Medionauta: via confalonieri 2 Milano
http://pietroriparbelli.bandcamp.com/

http://www.medionauta.org/

http://touchshop.org//product_info.php?products_id=438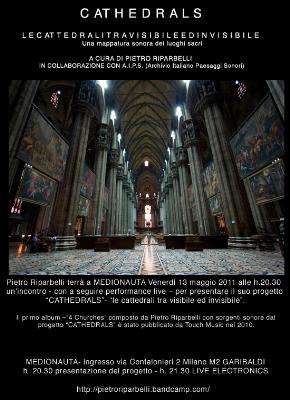 audio/video associated


Pietro Riparbelli "4 Churches"
I've recorded sounds within four cathedrals (Assisi lower Basilica, The Dome of Orvieto, Cathedral of Saint Germain de Pres, Notre Dame de Paris) and then I've composed the four tracks utilising ...read more
---
-k11: k (cassette - Silentes 2011) out now
- 11/03/2011 -
out now: "K" a K11 cassette release for COLLEZIONE DEL SILENZIO

a series of 26 cassette tapes edited by SILENTES TAPESTRY

http://www.silentes.it/tapestry/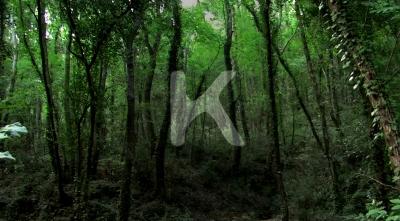 ---
K11-performance@Inlandempireproject_Milan
- 21/02/2011 -
K11 at Inlandempire from INLANDEMPIRE PROJECT on Vimeo.
---
Pietro Riparbelli take part in the project AIPS
- 14/02/2011 -
ARCHIVIO ITALIANO PAESAGGI SONORI

FRANCESCO GIANNICO & ALESSIO BALLERINI
Coordinatori di Aips | http://www.archivioitalianopaesaggisonori.it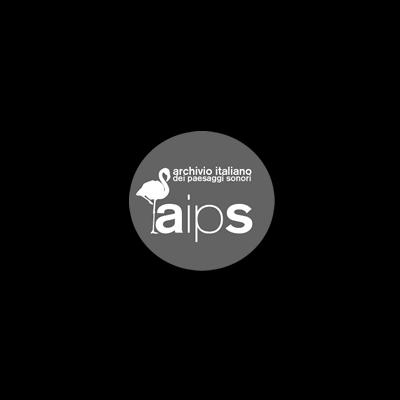 ---
_K11@The WIRE's Top 15 Avant Rock releases of 2010
- 23/12/2010 -
The WIRE's Top 15 Avant Rock releases of 2010

Acid Mothers Temple & The Melting Paraiso UFO In (Important)
Ash Pool For Which He Plies The Lash (Hospital/Tour De Garde)
Expo 70 Where Does Your Mind Go? (Immune)
Michael Hurley Blue Hills (Mississippi)
K11 Metaphonic Portrait 1230 AD (Actual Noise)
David Maranha Antarctica (Roaratorio)
Bill Orcutt Way Down South (Palilalia)
The Orkustra Adventures In Experimental Electric Orchestra ...(Mexican Summer)
Ariel Pink's Haunted Graffiti Before Today (4AD)
Puffy Areolas In The Army 1981 (Siltbreeze)
Rangda False Flag (Drag City)
Rangers Suburban Tours (Olde English Spelling Bee)
Sun Circle Lessness (Arbor Infinity)
Wooden Wand Dream Seat (Young God)
Xeno & Oaklander Sentinelle (Wierd)


Swen's Weblog: http://swen.antville.org/stories/2036598/


---
PAUME features: Pietro Riparbelli
- 26/11/2010 -
PAUME

'platform avant-garde & urban media explorations'

Every month PAUME features a person / location / event / piece of art we think is important.

http://paume.nl/2010/11/24/paume-features-pietro-riparbelli/

---
_New Release on TOUCH
- 26/10/2010 -
Spire 4 - Pietro Riparbelli "4 Churches"

Touch # Spire 4 [320 kbps mp3] 4 tracks - mp3 download - 42:09

For more information, please visit:
www.touchmusic.org.uk/catalogue/spire_4_pietro_riparbelli_4_ch.html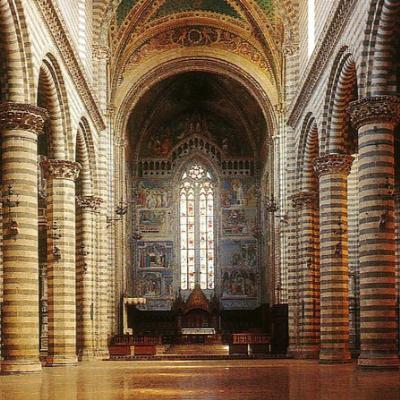 ---
Pietro Riparbelli Interview on Audiodrome
- 23/10/2010 -
http://www.audiodrome.it/modules.php?op=modload&name=News&file=article&sid=6852&mode=thread&order=0&thold=0
archive associated


AUDIODROME INTERVIEW
AUDIODROME INTERVIEW PIETRO RIPARBELLI – K11 Quattro uscite nel 2010 per Actual Noise, Afe Records, Boring Machines e Old Europa Cafe, un'estetica personale, disorientante e di complessa ...read more
---
K11 - The Sacred Wood - Old Europa Cafe
- 02/10/2010 -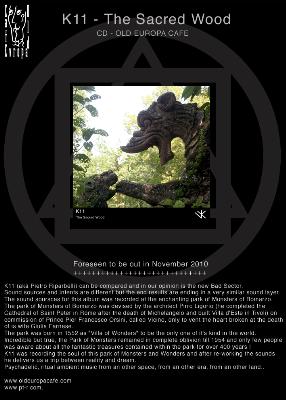 ---
con fuoco d'occhi un nostalgico lupo AA/VV
- 01/10/2010 -
The Silent Ballet and Lost Children Net Label Presents

con fuoco d'occhi un nostalgico lupo

A special compilation in two parts, dedicated to contemporary Italian experimental music.

http://lostchildren.bandcamp.com/album/con-fuoco-docchi-un-nostalgico-lupo-ii
---
-K11 "Metaphonic Portrait 1230 A.D."
- 30/08/2010 -
reviews on:
THE WIRE 319 - September 2010 (UK)
ROCK-A-ROLLA #27 - Aug/Sep (UK)
DECIBEL 70 - AUGUST 2010 (US)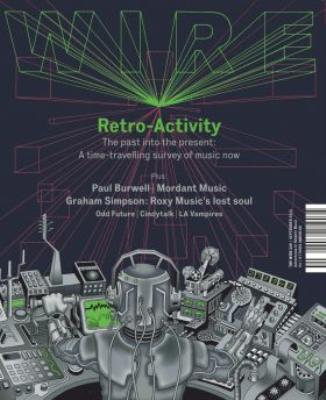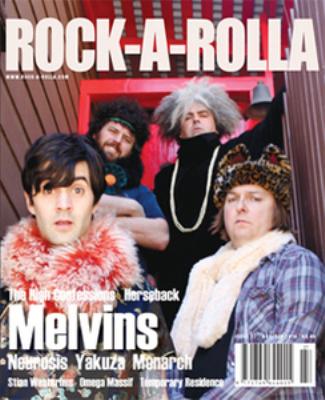 ---
_k11/Philippe Petit at BELOW THE RADAR_
- 10/08/2010 -
Below The Radar Vol 4

Below The Radar is a new series of download only compilations that are produced by The Wire staff.

The latest volume in our ongoing series of exclusive underground music downloads, featuring new or exclusive tracks by Marc-Henri Arfeux, Tony Bevan/Dominic Lash/Phil Marks/Paul Obermayer, Rhodri Davies/Joe Williamson/Stefano Tedesco, Failing Lights & Howard Stelzer, Giuseppe Ielasi, Grasslung, Group Inerane, K11 & Philippe Petit, Munma, Peeesseye, Renato Rinaldi, Pete Swanson, Nicholas Szczepanik and Twins.

http://thewire.co.uk/articles/4734/

Track 08

K11 & Philippe Petit "A-ghast"

Previously unreleased (Boring Machines)

Pietro Riparbelli (aka K11) and Philippe Petit are interested in creating 'haunting' soundtracks, giving the feeling that some ghosts are lurking around. Their sound is heavy and claustrophobic, and "A-ghast" should serve as an appetiser for The Haunting Triptych, their new album released on Boring Machines... Residual spookiness...

Philippe Petit: piano, processed acoustics/field recordings, electronics, turntables, glass manipulations

Pietro Riparbelli: radio signals, voice, field recordings

---
_Inteview_BUILDING WITH SPIRITS
- 09/08/2010 -

PITCHFORK MEDIA
The Out Door #6
K11 Interview about "Metaphonic Portrait 1230 A.D."
by Marc Masters and Grayson Currin
At this address: http://pitchfork.com/features/the-out-door/7840-the-out-door-6/4/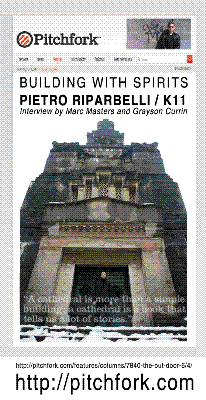 ---
_review at The Wire
- 24/07/2010 -
K11/Pietro Riparbelli & Philippe Petit

"The haunting triptych"

Boring Machines Records (BM 020)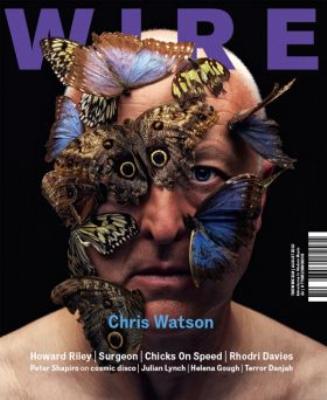 ---
_K11@TAGOFEST
- 02/07/2010 -
SABATO 3 LUGLIO
16.30 Kobayashi (Corasong)
17.00 The Crazy Crazy World of Mr.Rubik (Locomotiv Records)
17.40 The Great Northern X (In the bottle)
18.20 /////// ///// (Presto?!)
19.00 Aspec(t) (Viande)
19.40 Fuh (Smartz / Canalese Noise / Escape from Today )
20.20 Zeno Gabaglio (Pulver und Asche)
21.00 Rella the Woodcutter (Subcasotto/Ca' Blasè)
21.40 Nicola Ratti/Attila Faravelli (Boring Machines)
22.20 Luminance Ratio (Fratto9 Under the Sky)
23.00 Zu (Ipecac)
23.40 Pietro Riparbelli/K11 (Afe Records)
24.20 Ronin (Ghost Records)
01.00 Paolo Spaccamonti (Bosco Rec)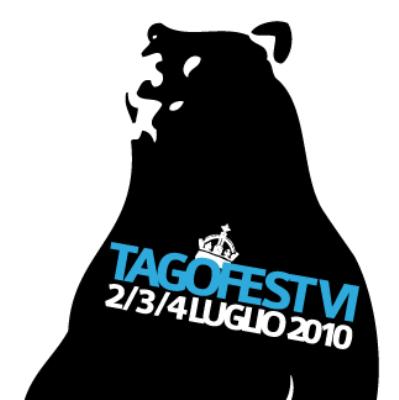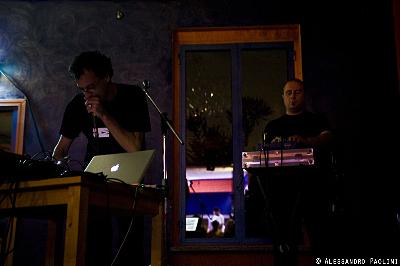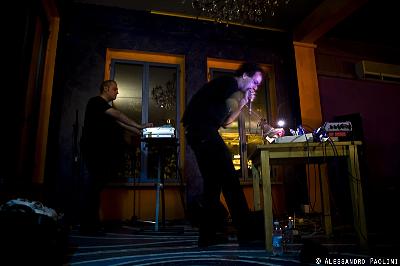 ---