_k11/Philippe Petit at BELOW THE RADAR_
- 10/08/2010 -
Below The Radar Vol 4

Below The Radar is a new series of download only compilations that are produced by The Wire staff.

The latest volume in our ongoing series of exclusive underground music downloads, featuring new or exclusive tracks by Marc-Henri Arfeux, Tony Bevan/Dominic Lash/Phil Marks/Paul Obermayer, Rhodri Davies/Joe Williamson/Stefano Tedesco, Failing Lights & Howard Stelzer, Giuseppe Ielasi, Grasslung, Group Inerane, K11 & Philippe Petit, Munma, Peeesseye, Renato Rinaldi, Pete Swanson, Nicholas Szczepanik and Twins.

http://thewire.co.uk/articles/4734/

Track 08

K11 & Philippe Petit "A-ghast"

Previously unreleased (Boring Machines)

Pietro Riparbelli (aka K11) and Philippe Petit are interested in creating 'haunting' soundtracks, giving the feeling that some ghosts are lurking around. Their sound is heavy and claustrophobic, and "A-ghast" should serve as an appetiser for The Haunting Triptych, their new album released on Boring Machines... Residual spookiness...

Philippe Petit: piano, processed acoustics/field recordings, electronics, turntables, glass manipulations

Pietro Riparbelli: radio signals, voice, field recordings

---
_Inteview_BUILDING WITH SPIRITS
- 09/08/2010 -

PITCHFORK MEDIA
The Out Door #6
K11 Interview about "Metaphonic Portrait 1230 A.D."
by Marc Masters and Grayson Currin
At this address: http://pitchfork.com/features/the-out-door/7840-the-out-door-6/4/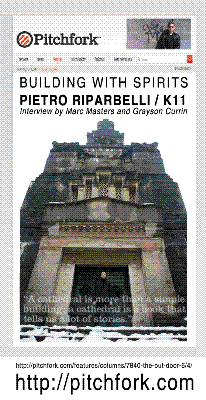 ---
_review at The Wire
- 24/07/2010 -
K11/Pietro Riparbelli & Philippe Petit

"The haunting triptych"

Boring Machines Records (BM 020)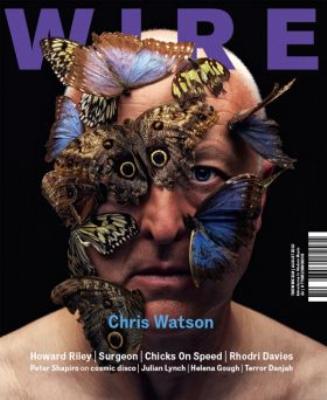 ---
_K11@TAGOFEST
- 02/07/2010 -
SABATO 3 LUGLIO
16.30 Kobayashi (Corasong)
17.00 The Crazy Crazy World of Mr.Rubik (Locomotiv Records)
17.40 The Great Northern X (In the bottle)
18.20 /////// ///// (Presto?!)
19.00 Aspec(t) (Viande)
19.40 Fuh (Smartz / Canalese Noise / Escape from Today )
20.20 Zeno Gabaglio (Pulver und Asche)
21.00 Rella the Woodcutter (Subcasotto/Ca' Blasè)
21.40 Nicola Ratti/Attila Faravelli (Boring Machines)
22.20 Luminance Ratio (Fratto9 Under the Sky)
23.00 Zu (Ipecac)
23.40 Pietro Riparbelli/K11 (Afe Records)
24.20 Ronin (Ghost Records)
01.00 Paolo Spaccamonti (Bosco Rec)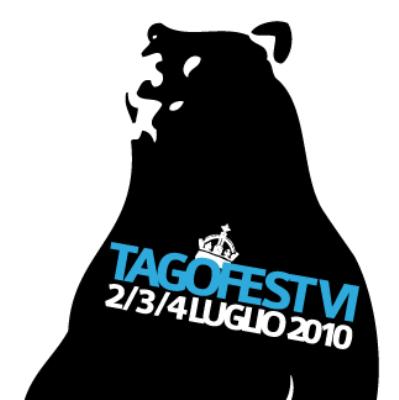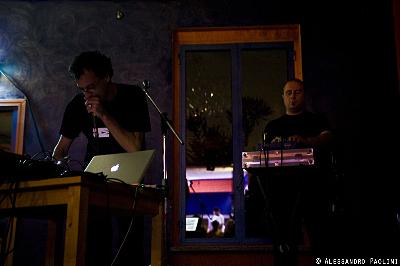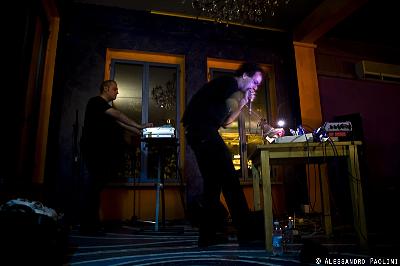 ---
_K11/Influx@Cronosfera Festival_Turin
- 15/05/2010 -
Audio-visual performance at Cronosfera Festival of international video & live media. Turin Audio-Video project based on the former asylum of Volterra.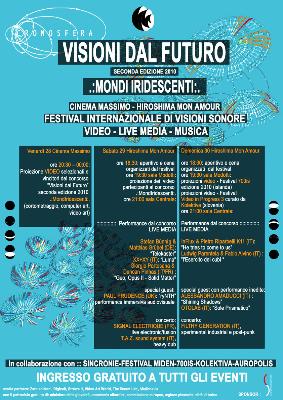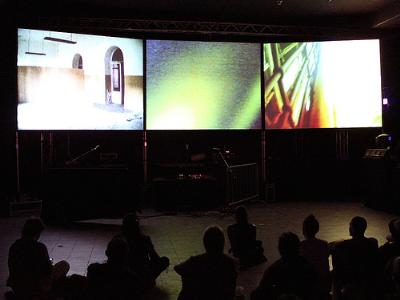 ---
K11 new release on Afe Records
- 30/04/2010 -
"Waiting For the Darkness" is the documentation of an action of instrumental transcommunication performed in a forest in 2007. It consists of a video, recorded during the last hours of the day and of five audio tracks composed with short wave radio signals recorded during the action itself.

This work wishes to investigate the dimension of fear and continues the research of Pietro Riparbelli about Instrumental Transcommunication started off with the first action performed within the Abbey of Thelema and documented on the "Voices From Thelema" CD.

"Waiting For the Darkness" was born as an audio-video installation which has been hosted by "PX Piombino Experimenta 04" international sound art festival in collaboration with Influx. This installation consisted of a video screening happening in a dark room where sixty short wave radio receivers were installed. Each receiver was tuned on a different frequency creating a constantly shifting and chaotic dimension leading to the pure perception of the audio/video representing the instrumental transcommunication action."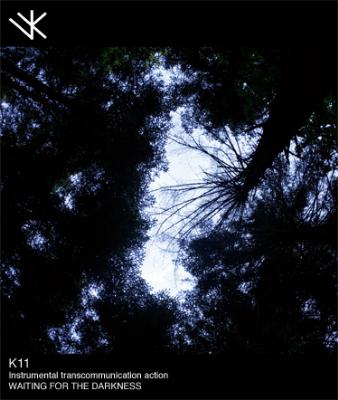 ---
K11 - New release on IDIOSYNCRATICS RECORDS
- 08/04/2010 -
New release in the netlabel section: Pietro Riparbelli / K11 - Drosoulites. pietro riparbelli / K11_-_drosoulites (the_dew_men).mp3 FREE DOWNLOAD AND STREAM HERE! (www.idiosyncratics.net/netlabel.html)
About the track: Drosoulites has been recorded during a sound performance within the medieval fortress of Imola (Italy) during "Ad'a" Contemporary art festival in 2008. The only sound sources that has been utilized during the performance are short wave radio signals from radio receivers.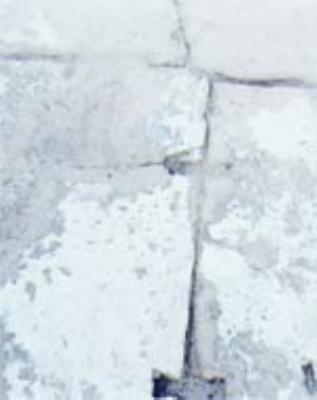 ---
Chthonian music
- 02/03/2010 -
K11 - Chthonian music
Sound Installation inside a Roman Cistern hosted within the Archeological Parc of San Vincenzino, that will be held on 20-21 March in occasion of the feast of Isis. The Installation is based on an 8 separate channels system: IMEASY (Integrated Modular Expandable Audio Spatialisation System) which running a composition I've realized with sound sources from artists coming from different scenes: from Contemporary art up to Black metal scene.
The mentioned artists ahead are: Massimo Bartolini – Christina Kubisch – Francisco Lopez – Philippe Petit – Seth Cluett – Burial Hex – Francesco Brasini – Luciano Maggiore – L'Acephale – Y.E.R.M.O. -- Andrea Marutti – Gianluca Becuzzi - Aderlating – Nordvargr – Utarm – Deadwood. This composition will be publish as a cd by the label Radical Matters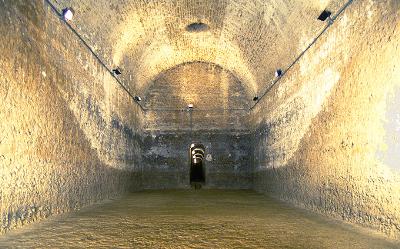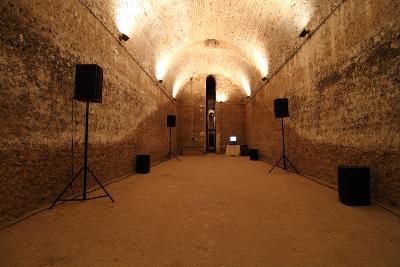 ---
k11_liveset@Pisa
- 06/12/2009 -
Live set k11 @Elettronica alla spina. Conferenza: Cambiare musica Influenze delle applicazioni tecnologiche nella musica e nell'editoria musicale. coordina l'incontro Vittore Baroni (Rumore) intervengono: Valerio Mattioli (Blow up/XL) Nicola Catalano (Radio Rai Tre) Sandro Gronchi (Radical Matters) Pietro Riparbelli (K11) Massimo Bianchini (New Grass)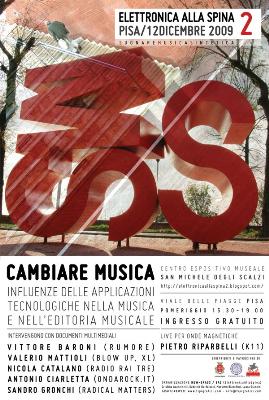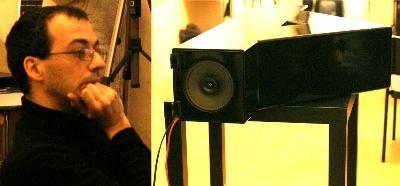 ---
Kaula@Magazzino d'Arte Moderna_Roma
- 20/11/2009 -
Kaula:(Pietro Riparbelli/K11 and Rosy: from death metal band Profanal) new Black Metal project: Live set at Magazzino D'Arte Moderna - Contemporary Art Gallery_ Roma via dei Prefetti 17. Monday 14 December h:19:00 during the exhibition opening by Massimo Bartolini www.myspace.com/kaula7
ART IN AMERICA – international review

MASSIMO BARTOLINI

Magazzino d'arte moderna ROME

This show by the 48-year-old Massimo Bartolini featured two sound installations—each containing a movement-sensitive photocell that activated a sound emission—and a series of three paintings. Two musical performances were staged on the opening night, one of which generated a new version of the 2006 installation Ouverture per Pietro. Starting with the explosion of a lightbulb, the experimental musician PIETRO RIPARBELLI improvised for 20 minutes using a sampler, a computer and short-wave radio receivers as the death-metal singer Rosy Ninivaggi read verses from the sacred Hindu Avadhuta Gita. The result sounded like a mix of La Monte Young, Steve Reich and other American minimalist music. Remaining in the gallery afterward were the empty electrical socket in a transparent wall-mounted box littered with fragments of the shattered lightbulb, the closely facing microphone (now unplugged) that had recorded the explosion, and a constantly reiterated soundtrack of the first 2 minutes and 38 seconds of the performance.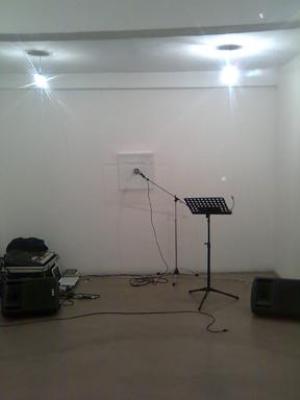 ---
K11_group exhibitions@Kurant Art Gallery_Norway
- 19/11/2009 -
"Phobia" is due to be released on the Misantrof AntiLabel later this year, and will be available for free download in keeping with Misantrof's policies. The "Do What Thou Wilt Shall Be The Key To The World" exhibition, can be seen at theKurant Art Gallery, Søndre Tollbodgate 17, 9008 Tromsø, Norway, from Friday 13 November, and will run for 2 weeks. Negotiations are currently under way to take the exhibition to other galleries throughout Europe.
Artists taking part as follows:

Sandro Gronchi (Italy)

Pietro Riparbelli (Italy)

Milovan Novakovic (Montenegro)

Karen Nikgol (Norway/Iran)

Daniel Vrangsinn (Norway)

Espen Lomsdalen (Norway)

Karl Edvin Endresen (Norway)

Sindre Foss Skancke (Norway)

VRANGSINN DEBUTS NEW PROJECT AT ART GALLERY EXHIBITION
DANIEL VRANGSINN, bass player with Norwegian Black Metal legends CARPATHIAN FOREST, producer, and founder of the Misantrof AntiLabel, will debut his new album "Phobia" at the "Do What Thou Wilt Shall Be The Key To The World", art exhibition that will open at the Kurant Art Gallery, in Tromsø, Norway, on Friday 13 November.  The exhibition features eight national and international artists from satanic/occult/black metal backgrounds, whose art deals with the darker aspects of life, and who are consequently often perceived as "extreme".   The exhibition will comprise traditional mediums such as paintings and sculptures, alongside pieces of video art, into which category VRANGSINN'S "Phobia" fits, as each song on the album can either be listened to as a straightforward music track, or watched as a video.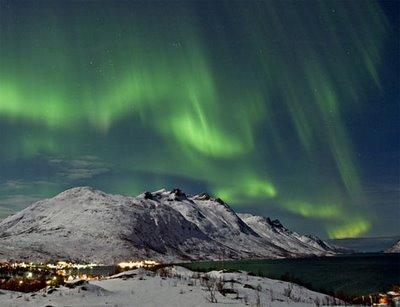 ---
Pietro Riparbelli@Nuit Blanche_Nanterre/Paris
- 25/09/2009 -
À partir de 21h une soirée performative, visuelle, sonore, musicale, multimedia, sportive, plastique, militante… se déroule jusqu'à tard dans la nuit. Avec : le réalisateur Mamo Gionti, le VJ Laurent Carlier, la plasticienne Anne-Marie Cornu, des jeunes adeptes de sports extrêmes dont Malik et Charles membres du groupe Yamakasi, le saxophoniste Edoardo Marraffa, l'artiste sonore Pietro Riparbelli, etc...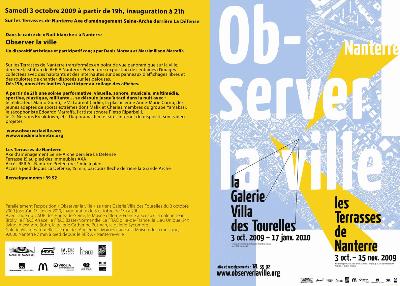 ---
Pietro Riparbelli K11/Blind Cave Salamander
- 21/09/2009 -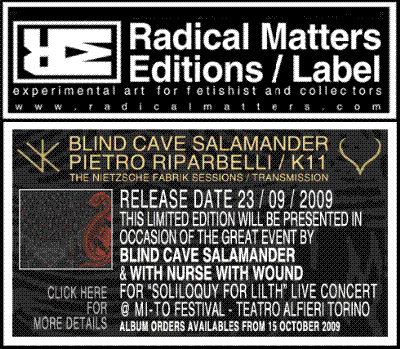 ---
k11_sound installation+live_Torino
- 12/07/2009 -
Nietzsche Fabrik_ Ti con Zero_ Torino Giovedi 23 ore 21.00 www.nietzschefabrik.com

Nietzsche fabrik - To (ti con zero) - 23/07/2009 - Short



Alessandro Sabena | MySpace Video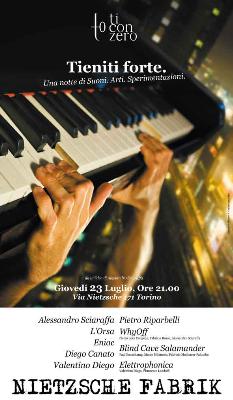 events associated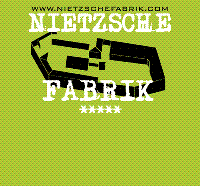 Sound Installation+live@NietzscheFabrik-Torino
GIOVEDÌ 23 LUGLIO 2009 T0 (TI CON ZERO) evento performativo di arti sonore NietzscheFabrik via Nietzsche 171 Torino
---
K11@Equinoxfestival_13-06-2009_London
- 01/07/2009 -
Live at Conway Hall 25 Red Lion Square_London guest Tele.s.therion. /93 Ogni Atto sia un Atto d'Amore e d'Adorazione. Ogni Atto sia il Diventare di un Dio. Ogni Atto sia una Risorsa di Gloria radiante.
---
Lineup_Equinoxfestival_London
- 25/04/2009 -
The Equinox Festival exists to provide a cross cultural platform for the exhibition of creative and innovative approaches to spiritual discovery.
By presenting, producing and commissioning an annual art and media festival focused on theoretical and practical approaches to new forms of spiritual self expression.
http://www.equinoxfestival.org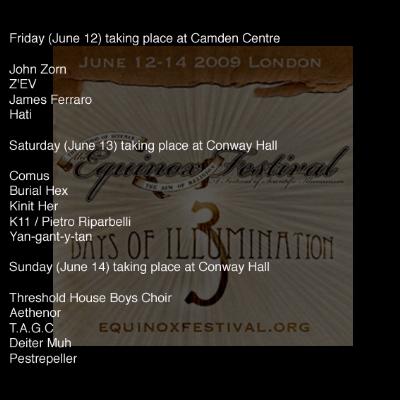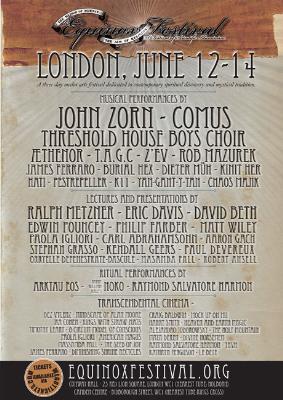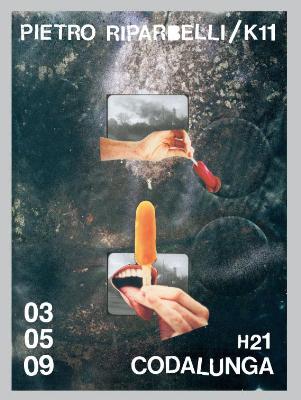 ---
Carl Michael von Hausswolff - workshop
- 18/12/2008 -
Workshop
27 nov > 2 dic '08 / Raum – Xing, Bologna Carl Michael von Hausswolff (SE) – Organizing sound con Marika Anyfantis / Sandro Crisafi / Luciano Maggiore / Pietro Riparbelli / Stefano Pilia / Lorenzo Senni
Eventi
Sab 29 novembre '08 / h 22:00 / Raum –Xing, Bologna Carl Michael von Hausswolff - Circulating over square waters – Live concert
Mar 2 dicembre '08 / h 21:30 / Raum-Xing, Bologna Marika Anyfanti / Sandro Crisafi / Luciano Maggiore / Pietro Riparbelli / Stefano Pilia / Lorenzo Senni - Organizing sound a cura di Carl Michael von Hausswolff
---
Live at: D'AMELIO TERRAS, New York
- 10/10/2008 -
D'AMELIO TERRAS contemporary art gallery, 525 W 22nd St New York, NY 10011 Performance on Saturday October 4: Pietro Riparbelli will play percussions and sound sources from Charles Ives's Piano Sonata No. 2. during the exhibition opening by Massimo Bartolini: Concert room with voices October 4 – November 1, 2008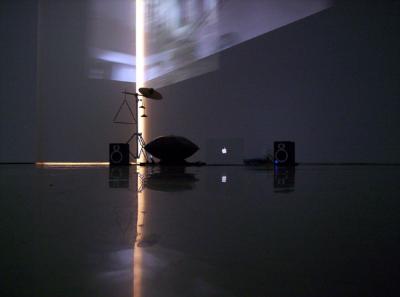 ---
Manifesta 7, Collaboration with Nico Vascellari
- 12/08/2008 -
Project by Nico Vascellari Music for "Hymn" (audio-video installation). Sounds: Stephen O'Malley, Prurient, Burial ex, Pietro Riparbelli/K11, Silvester Anfang, Black dice, Gang gang dance, Dead raven choir, Stefano Pilia.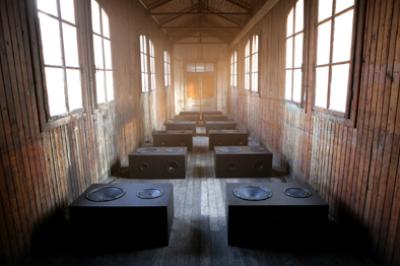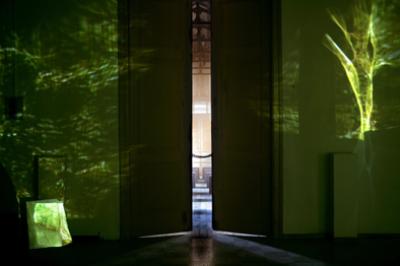 ---
DROSOULITES_AD'A Imola
- 28/06/2008 -
Sound performance and sound installation with short wave radio receivers and with two runic sound sculptures (Soundshape_2-3_Ansuz_Thorisaz) used as audio speakers of the event.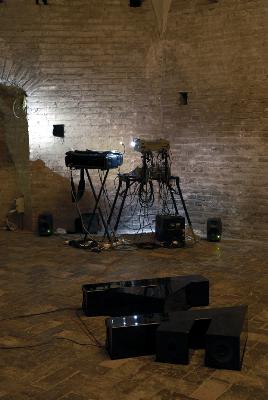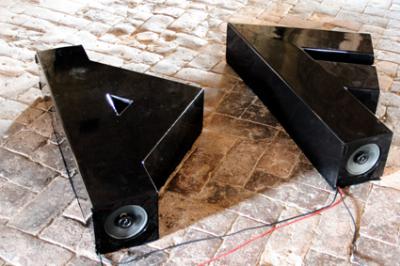 from catalogue: ad'a area d'azione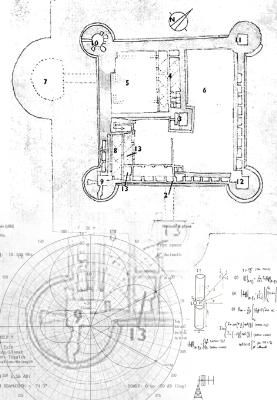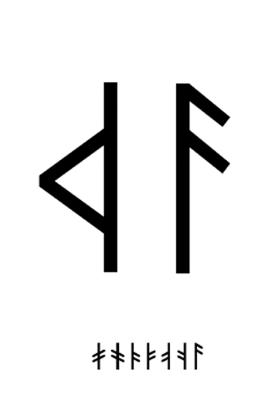 ---
Asylum
- 30/05/2008 -
- Instrumental transcommunication action n°3 - ex asylum - Volterra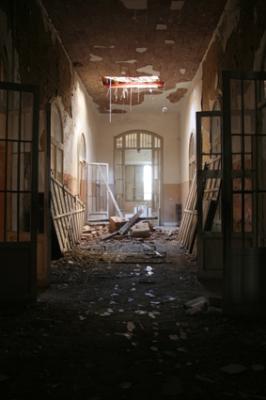 ---